Beauty Religion, located in West Hollywood, provides carboxytherapy and mesotherapy services to eliminate skin tags, fat transfer, unwanted cellulite, and much more. With many years of experience, we proudly serve clients in West Hollywood, Beverly Hills, and Los Angeles. This revolutionary fat-busting, cellulite-reducing treatment (originated in France in the 1930s, first as a medical treatment for wound healing) uses medical-grade CO2 that is gently infused under the skin to cause the body to respond to the overflow of CO2. As a result, you will experience increased circulation, collagen production, breakdown of fat cells, and younger-looking skin. There are no known risks associated with this treatment. CO2 has been safely used for years for endoscopic surgeries and certain diagnostic procedures.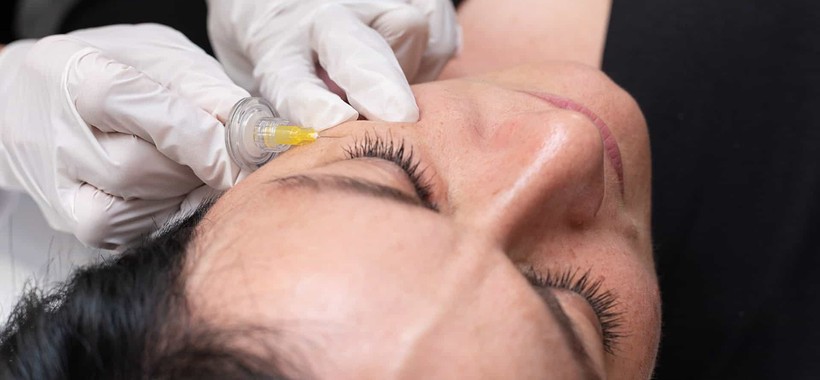 Carboxytherapy
Carboxy therapy is a minimally invasive, injected temporary procedure utilizing a fine needle to place carbon dioxide gas directly into subcutaneous tissue (fat cells). The carbon dioxide encourages the body to send additional blood to the area improving circulation and rejuvenating tissues. Carboxytherapy is a treatment for cellulite, localized fat, stretch marks and scars, dark under-eye circles. It also can help with Skin Ulcers, Psoriasis, collagen stimulation, erectile disfunction, Vulvovaginal Rejuvenation and Trichology.
Once a series of treatments is completed, the skin may have a more luminous appearance that can last up to approximately six months.
Carboxytherapy is an effective technique used to improve cellulite, metabolism, and oxygenizing the cells, helping eliminate the built up of fluid from between the cells. The end results are fewer fat cells and firmer subcutaneous tissue.
The results of carboxy therapy are improvements to skin elasticity, tone, texture, and overall appearance. The results gradually become noticeable through a series of treatments. Maintenance treatments are generally needed.
Carboxytherapy is a revolutionary aesthetic treatment that can firm and tighten sagging skin on your face, neck, arms, and other areas of your body. This technique will also help your body create more collagen fibers in your treated area. As your body responds to your treatment, your sagging skin will tighten. The injections are very similar in intensity to electrolysis treatment and are more intense during the first treatment. You might feel some pressure during the procedure. Since the process only involves an injection, the pain is very low.
Carboxy therapy has become a popular because it is minimally invasive. Depending on what it is you wish to fix, this treatment option could take anywhere from 7 to 10 treatment sessions. An injection of carbon dioxide is made underneath the skin in small amounts to help break fatty deposits and stimulate the production of collagen. When the production of collagen is stimulated, it can help you have a more youthful appearance.
The areas of the body that can be treated using the carboxy therapy include all the following:
Neck, Face, Arms, Eyelids, Legs, Buttocks, Stomach
One of the most common reasons why carboxy therapy has become so popular is due to its success in treating darkness under the eyes. The darkness under the eyes is removed naturally, which means there will be little to no side effects. Even though the procedure takes roughly 2 minutes to complete, the results are highly effective.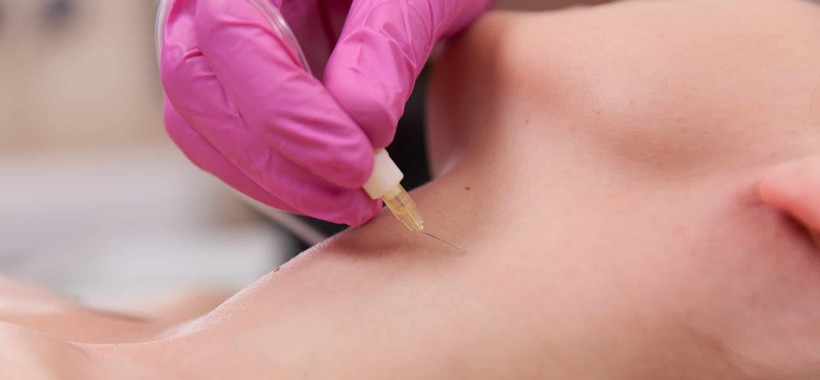 Carboxytherapy Offered at Our West Hollywood Office is Used for the Following Procedures
Diminishes dark circles around the eyes
Decreases cellulite by breaking down fat cells and adhesions
Rebuilds collagen and rejuvenates skin
Tightens skin (face & neck, eyes)
Improves acne scars
Destroys unwanted fat cells in localized fat pockets
Minimizes and improves the appearance of old and new stretch marks by building new collagen and breaking the adhesions of the scars.
This procedure is virtually painless, you may feel a little ache sensation for a few seconds during carboxytherapy. Redness and swelling disappear in 30 minutes. Usually, 6-12 treatments are needed, spaced one or two weeks apart. The treatment at our office in West Hollywood takes about 15-30 minutes depending on the area treated.
Skin Tags Removal with Electrocauterization at Our Beverly Hills Office
Skin tags commonly develop on the epidermis, the uppermost of the three layers of skin, in middle age. They are common in both men and women and often develop in skin folds. The neck, under the arms, between the legs, under the breasts, and the eyelids are common areas for skin tags to develop. Skin tags are benign (non-cancerous) growths. They are usually painless, though clothing and jewelry can become snagged on them, which can be irritating. Though they are not harmful, skin tags are often unsightly.
The procedure we offer in West Hollywood is called electrocauterization for the removal of skin tags. During electrocauterization, electric current burns off the skin tag/s permanently and the lesion is then scraped away. The affected area is numbed with a local anesthetic. Sutures are not required. The spots fully heal within 2 to 3 weeks. Though an individual may develop a large number of skin tags over time, they do not re-grow in the same spot. Removal is therefore permanent. As new ones appear, you may choose to return to our office to have them removed.
If you want to focus solely on fat transfer and tightening the skin under your eyes, Beauty Religion offers Agnes RF under-eye fat reduction services. The Agnes RF is a new approach to rejuvenate your under eyes in a nonsurgical way. If you have any questions about this treatment, please contact us to learn more.
To view Beauty Religion's excellent aesthetic services for yourself, take a look at our before and after photos. Contact us to book an appointment!
Check Price