Beauty Religion's team of cosmetic dermatology experts will provide you with the best lip augmentation procedures and Botox services for wrinkle relaxation and hyperhidrosis. With many years of experience, we proudly serve clients residing in Beverly Hills, West Hollywood, and Los Angeles. We are here to preserve your youth so that you may always look and feel your best. This is where Botox injections and fillers can be enormously helpful. When Botox injections are administered correctly and in moderation, it can look absolutely brilliant. Finding an experienced and quality cosmetic dermatologist is the ultimate key to receiving a great and, most importantly, safe result. We are passionate about helping our clients feel and look confident. If you have any questions or concerns, contact Beauty Religion in West Hollywood today!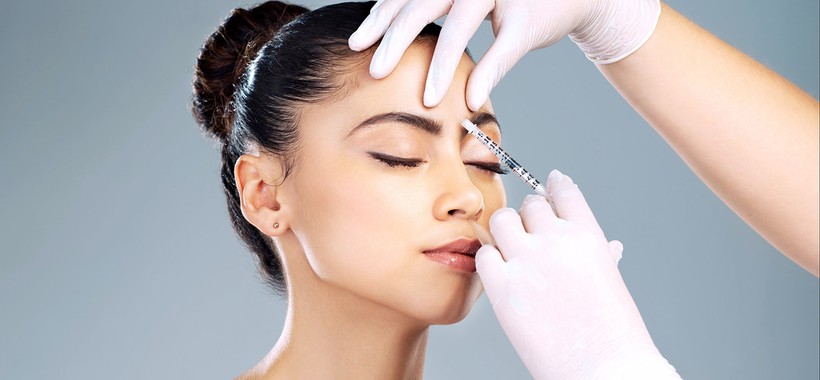 Botox for Wrinkle Relaxation
Botox injections can temporarily smooth moderate to severe frown lines between your brows with no surgery and no recovery time. An improvement can be seen within days, lasting for up to 4 months.
Hyperhidrosis Treated with Botox Injections
Sweaty palms, excessive sweating underarms, or hyperhidrosis, affects about 1 in 25 people. Hyperhidrosis occurs when sympathetic nerves cause sweat glands to produce too much sweat. The underlying cause is not known, but anxiety and other heightened emotional states can trigger the condition. The most common types of hyperhidrosis are palmar hyperhidrosis (sweaty palms) and axillary hyperhidrosis (excessive underarm sweating). Research demonstrates that treating excessive sweating of the armpits, hands, feet, head, and face (craniofacial), and other relatively small body areas (like under the breasts) with onabotulinumtoxinA. This is a safe and effective treatment!
Check Price