Beauty Religion wants to give mind relief to our clients. That's why we offer the opportunity to purchase an Alpha-Stim® device at our Los Angeles medical spa. Alpha-Stim is an electrotherapy device designed to treat anxiety, insomnia, depression, and acute and chronic pain. This is a safe alternative to prescription medication and provides effective relief to our patients.
The Alpha-Stim uses a natural level of microcurrents in order to stimulate the natural electrical currents in your mind. Simply place the small clips on your earlobes and the device will send currents to your brain to modulate a specific group of nerve cells. The microcurrents are so tiny and gentle, most patients do not even feel them.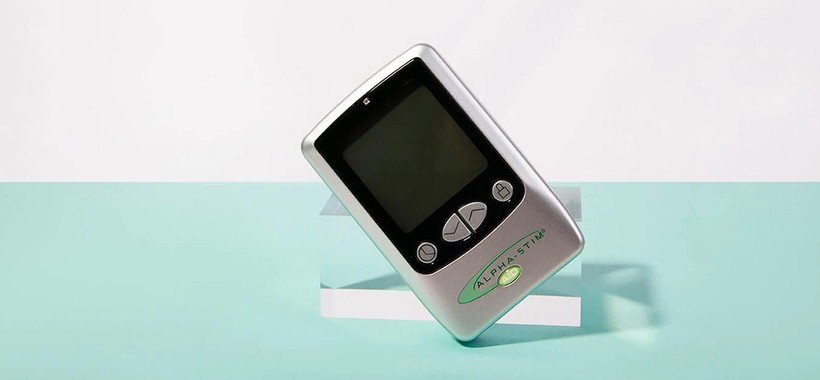 Take the Stress Away With an Alpha-Stim Device
At Beauty Religion, we want our patients to look and feel incredible—inside and out. Let us help you take the stress away with an Alpha-Stim device. Most patients use this machine for a series of 20-minute sessions that provide significant anxiety relief, mood normalization, and better-quality sleep.
We currently have two different Alpha-Stim devices available for purchase. The Alpha-Stim AID treats anxiety, insomnia, and depression, and the Alpha-Stim M focuses on specific areas of pain (including those derived from emotional issues.) When you choose to use the Alpha-Stim to remedy your ailments, you don't have to worry about any lasting side effects, risk of addiction, or any of the common dangers associated with prescription medication. Visit our spa, consult our provider, and achieve lasting calm, relaxation, and increased mental focus.